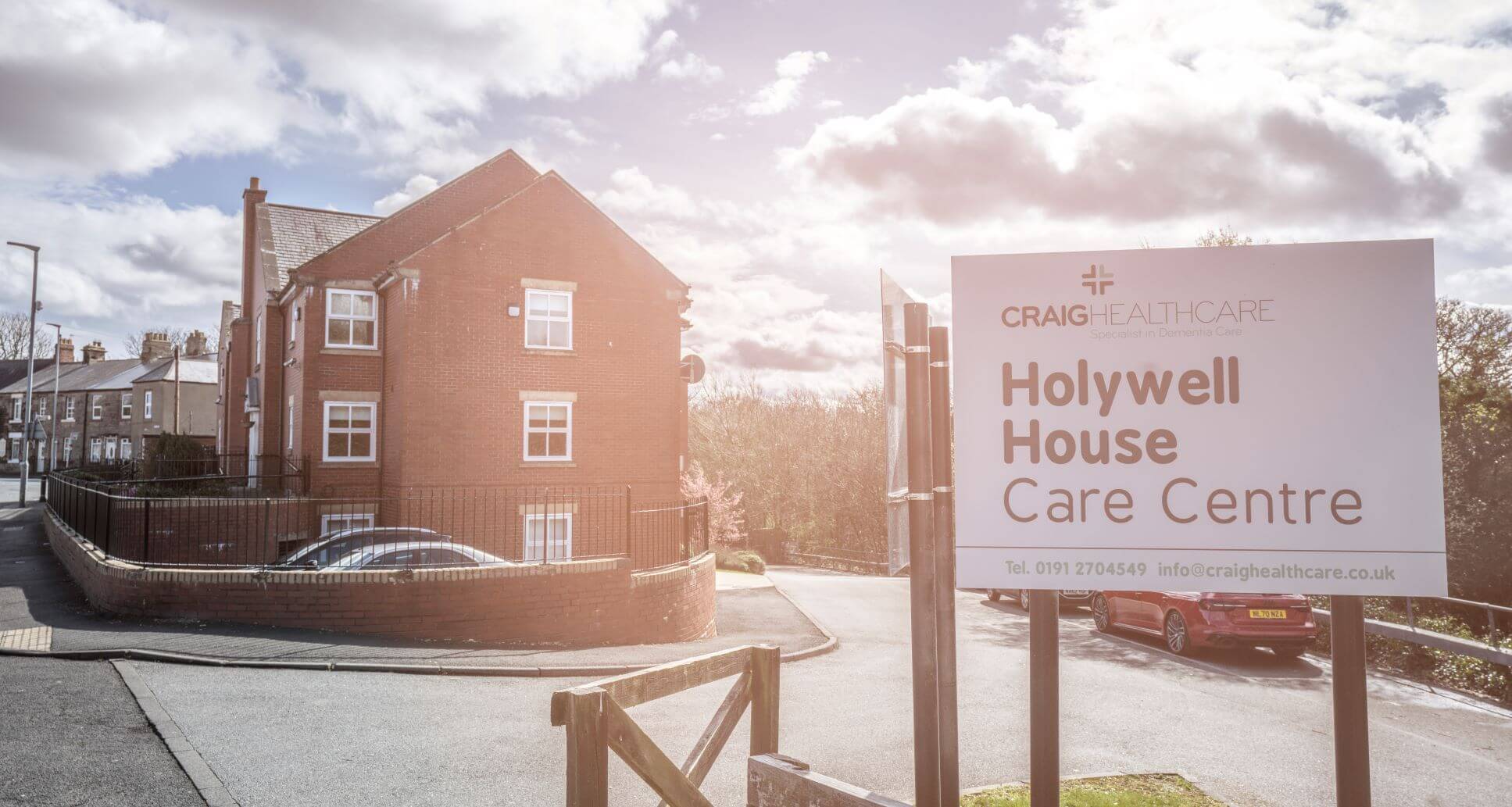 Situated in a quiet residential area, Holywell House Care Centre is home to residents with a range of care needs including dementia and respite care. The home is close to local amenities including shops, parks and some wonderful scenery.




We bought the home in 2020, in the midst of a global pandemic, determined to help as many residents as we can whether it rains or shines. As the home was bought at a time where residents were not allowed to receive visits for loved ones or visit local attractions and social settings like social clubs, garden centres and weekly activity groups, the internal activity programme at Holywell House was designed to ensure the needs of residents were fully met despite not being able to bring in any external care specialists or enable visits and day trips out like in normal times.
The home can accommodate up to 48 residents and has been specifically designed to cater for the individual care needs of each resident. Each resident has their own private, spacious bedroom which is adapted to the level of care they need. Activities by the care team are plentiful. Whether it's baking, crafting, watching a live Covid safe performance from local singers or dancers, we ensure every activity is planned and delivered not just for enjoyment reasons but as part of individual resident care plans too. Every activity they are engaged in is based on how beneficial the activity will be for them, whether that's meeting physical, emotional, social or mental health care needs.
As well as a wide-ranging activity programme that's created on the Craig Healthcare ethos of delivering high quality care, our facilities at Holywell House are second to none. The home boasts a beautiful outdoor patio area overlooking the Dene and has some amazing views of the local landscape.
Whatever your residential need, Holywell House Care Centre can provide. Please get in touch on 0191 270 4549 or email info@craighhealthcare.co.uk to discuss your requirements.