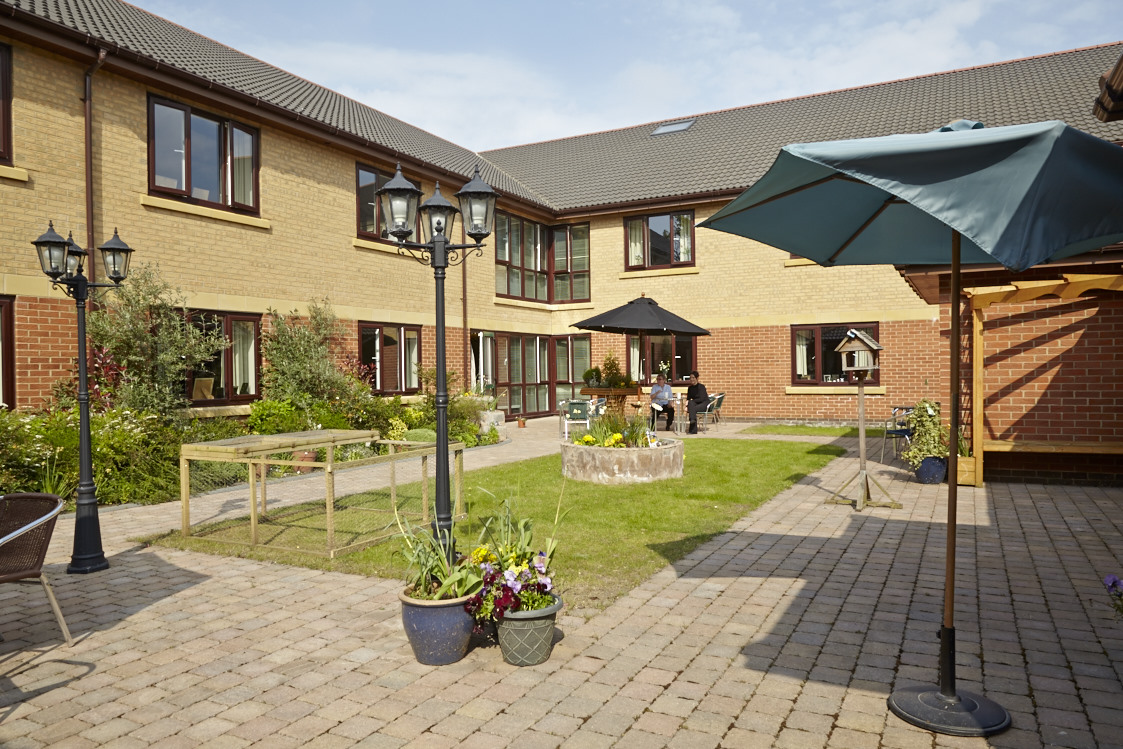 Cramlington House opened in June 2013. It consists of three separate buildings that, overall, are home to 63 residents. The home is situated on the coast of Cramlington and it's extremely close to a chemist, supermarket and post office as well as doctor's surgeries and various religious churches. It is also a short walk away from Manor Walks Shopping and Leisure Centre which is home to a number of shops and cafes.
It has been purpose-built following our many years of hands-on experience about the type of care that is needed for those living with dementia. Providing care for dementia is a learning and developing journey. Cramlington House signifies how we have refined and tailored dementia care, understanding that it affects not only the person living with it but those around the individual too.
To the very last detail – whether that's the colour of a toilet seat or door handle to personalised and characterised bedrooms – Cramlington House provides a completely new offering to the traditional care home model.
The home offers a very detailed activity programme that's resulted from input from the residents, staff and families. Activities include outings to local places of interest, trips to the local coffee shop or pub, tea dances with the Alzheimer's Society, clubs at the local church, film shows, arts and crafts, keep fit classes, bingo, dominoes and even haircuts, blow dries and manicures for residents who would like a little bit of pampering at our very own in-house hair salon. We also have our own chiropodist who visits the home every six weeks. What's more, we provide one-to-one sessions between residents and staff so that they receive important and valued one-to-one contact and attention.
The staff at Cramlington House are specifically employed based on their specialist skills and experience in caring for those living with dementia. They're highly committed, specially trained and able to build relationships with those who live there. We provide ongoing training for employees so that their ability to provide the very best of care continues to improve and develop.
Choosing the right home for yourself or your loved one is immensely important so if you're considering Cramlington House, please do come and visit us and get a real feel for the place, become familiar with the surroundings and speak to those who provide care to residents 24 hours a day.
WANT TO KNOW MORE? please get in touch, WE'D LOVE TO HEAR FROM YOU