Supporting BBC Music Day!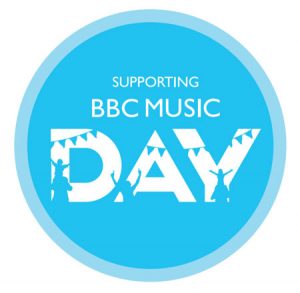 After weeks of rehearsing and preparing for BBC Music Day, the event finally arrived, and the residents were absolutely fantastic!
Gathering at Manor Walks shopping centre last Thursday, residents, their families, and staff members really did us proud with their rendition of Hey Jude, a Beatles classic.
BBC Music Day is a UK wide initiative celebrating the power music has in bringing people together and making a positive impact on people's lives. This year, the theme was music and wellbeing so we couldn't wait to get involved.
Our General Manager, Loraine Brunton, said: "Wow, what an incredible morning we had! My heart could burst with my pride for our residents, lovingly supported by their families, who sang so well to celebrate the joy that music brings to them personally as well as everyone else.
"Music plays such an important role in the wellbeing of all our residents but especially in the wellbeing of those living with dementia. It's a very powerful tool in dementia care because it can really help to encourage those living with the condition to interact, relax and enjoy the company of those around them. Taking part in BBC Music Day was such a wonderful thing to do and the performance by our residents really does say it all.
"It's moments like this when I realise that I truly have one of the best jobs in the world. The atmosphere within the shopping centre was electrifying and seeing the beaming smiles on residents' faces really was a magical feeling!"