Senior Carer Skydive!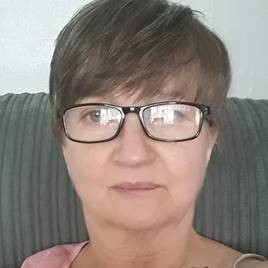 Tomorrow is a BIG day for Yvonne Brown, one of Senior Carers at Cramlington House. She is planning to conquer her great fear of heights by taking part in a tandem skydive on at Peterlee Airfield!
Yvonne is raising awareness and money for the Alzheimer's Society, to help the fight against dementia. Dementia is very close to Yvonne's heart on both a personal and professional level and she feels this is the perfect opportunity to overcome her fear and fly the flag for such an important cause.
Talking ahead of her skydive, Yvonne said: "I have worked in dementia care for the last 17 years, caring and supporting those living with the disease. I feel incredibly passionate about dementia and feel like we need to do everything we can to raise awareness and money to help fund more research into the disease, so people become more educated about the specific care and support someone with dementia needs.
"My dad developed dementia and I nursed him until the final two months of his life which makes this fundraising activity even more important to me. I promised myself that I would finally overcome my huge fear of heights and this skydive will certainly do that! It might sound extreme and although I am nervous, I cannot wait until I touch the ground and revel in that feeling of accomplishment afterwards!"
We are supporting Yvonne every step of the way with her skydive and can't wait to meet her at the bottom to congratulate her on such a huge achievement!
If you'd like to sponsor Yvonne, please click here to visit her JustGiving page.