Happy Chinese New Year!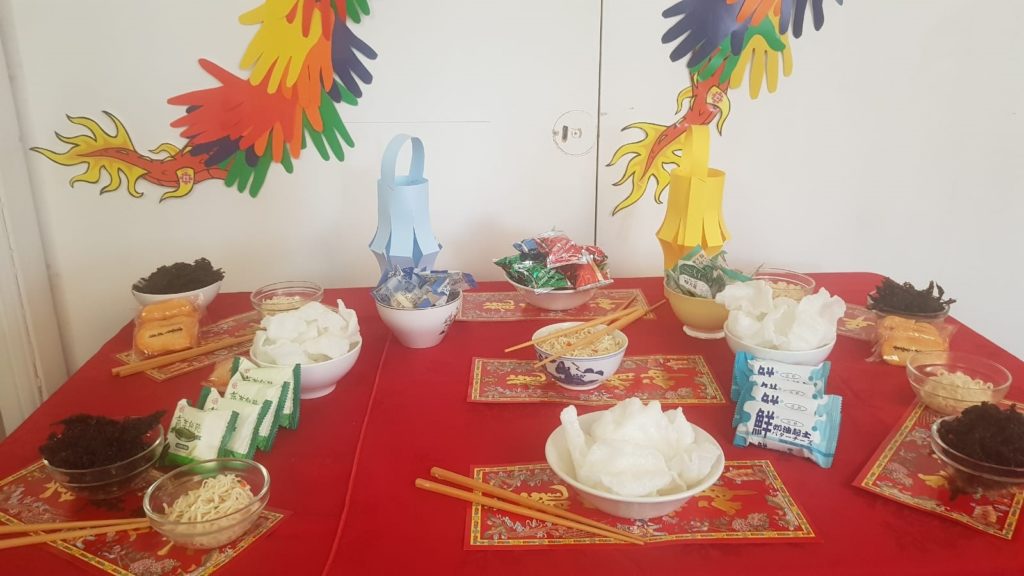 Residents have been celebrating the Chinese New Year this week and have really enjoyed the festivities we have organised.
At West Farm, arts and crafts were the main theme with residents making and decorating their own Chinese lanterns. They also handmade some amazing baked Chinese fortune cookies too. Once cooked, everyone picked out their own fortune with residents finding out which Chinese Zodiac animal they were (in China, 12 animals represent each month of the year).
Trish Giles, our manager at West Farm, said: "We enjoyed creating our own Chinese lanterns – the residents were really keen to make them and decorated them beautifully. Making the fortune cookies was also very well received and the residents loved finding out what Chinese Zodiac animal they were. The lanterns look fab and are currently taking pride of place in our living room."
Art and baking are great activities for residents to do as it focuses the mind, helps exercise fine motor skills and also has great mental wellbeing benefits too such as helping residents to relax and boost mood.
At Cramlington House, residents came together for a Chinese themed feast to taste and enjoy some classic Chinese dishes such as noodles, seaweed and Chinese chicken.
Our manager at Cramlington House, Janice Wilkinson, explained: "It's really important that residents are involved in traditions and celebrations outside of the British culture. The residents loved the activities as some of them hadn't tried Chinese food before. It was lovely to see them respond to the tastes and textures of the food which is really beneficial as part of their sensory development."
For the occasion, residents were also able to use chopsticks which they did extremely well with, and it was great to see them discussing the utensils used in other countries and chat about the most common foods consumed.
Janice added: "The residents were really engaged in the celebrations and it was fab to see them use chopsticks so well! Such an activity is greatly beneficial for exercising fine motor skills which are essential in maintaining independence as long as possible. For example, such skills are needed to tie shoelaces or do up buttons on a blouse.
"They were particularly fascinated by the fortune cookie tradition and they all enjoyed learning some key facts about the Chinese culture and way of life."