Supporting The Alzheimer's Society's UK dementia tour!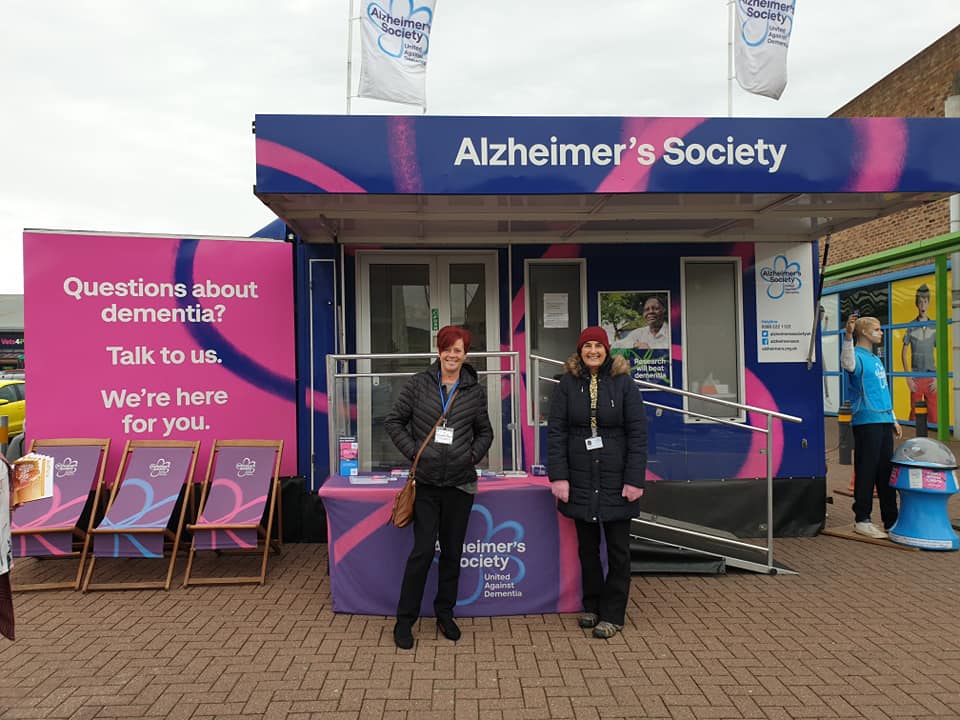 We're a strong advocate of helping our local communities to break down barriers associated with dementia and the care of those living with the disease.
Loraine Brunton, our general manager, is a certified dementia champion and regularly delivers interactive sessions with members of the public about dementia and appropriate care.
We're also involved with a local community support group, Make Cramlington Dementia Friendly, whose aim is to make Cramlington a dementia friendly town, to improve the lives of residents in and around the area who are living with the condition.
So, when The Alzheimer's Society dementia tour bus arrived in Cramlington this week, we ensured we gave it our full support and voice on the day!
Alongside representatives from the Make Cramlington Dementia Friendly Team, Cramlington House's wellbeing champion, Kim Stubbs and manager Janice Wilkinson wrapped up warm and spent time over the course of the two days that the bus was there talking to local people about dementia, where they were able to ask everything and anything about it; whether that's how to care for a loved one who's just being diagnosed with dementia, or coping with the change themselves.
Emma Jones, communications manager at Craig Healthcare, said: "We met some really wonderful people who asked some great questions about dementia care. Through our chats with males and females, old and young, we explained that, as a society, we shouldn't fear dementia but, instead, embrace it.
"We also explained that dementia care involves so many aspects of wellbeing – mental, physical, social and emotional – and we can all work better together to approach the care of the disease in a positive and confident way to deliver the specific high quality care those living with dementia need."