Blyth Charity Darts Team Donation – A Huge Thank You!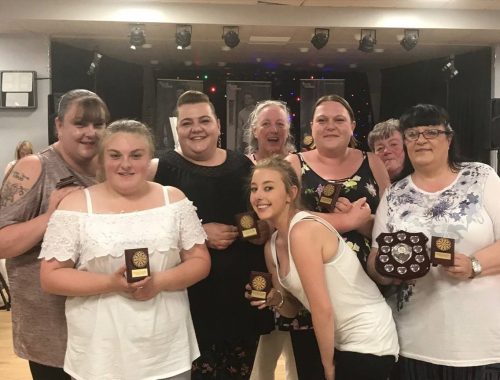 We are over the moon to win a recent grant from Blyth Charity Darts Team after our dedicated and devoted staff applied for a £450 grant that was up for grabs!
Tracey White and her daughters Laura and Ashley, who are all carers at West Farm and form part of Blyth Charity Darts team, decided to enter Craig Healthcare for a chance of winning the grant. To enter, they simply had to explain what the grant would be used for.
Talking about the entry, Tracey said: "We got together and wrote a letter explaining how the grant will be donated to the residents' fund, split equally between Cramlington House and West Farm. We were delighted to be awarded with the £450 cheque as it really will help to make a difference to the lives of our residents. The money will go into our minibus fund that we hope to purchase very soon. The minibus will play a big part in the care of our residents as it means trips and outings can be organised much more easily and quickly. Thank you so much for the kind donation, it really does mean the world!"